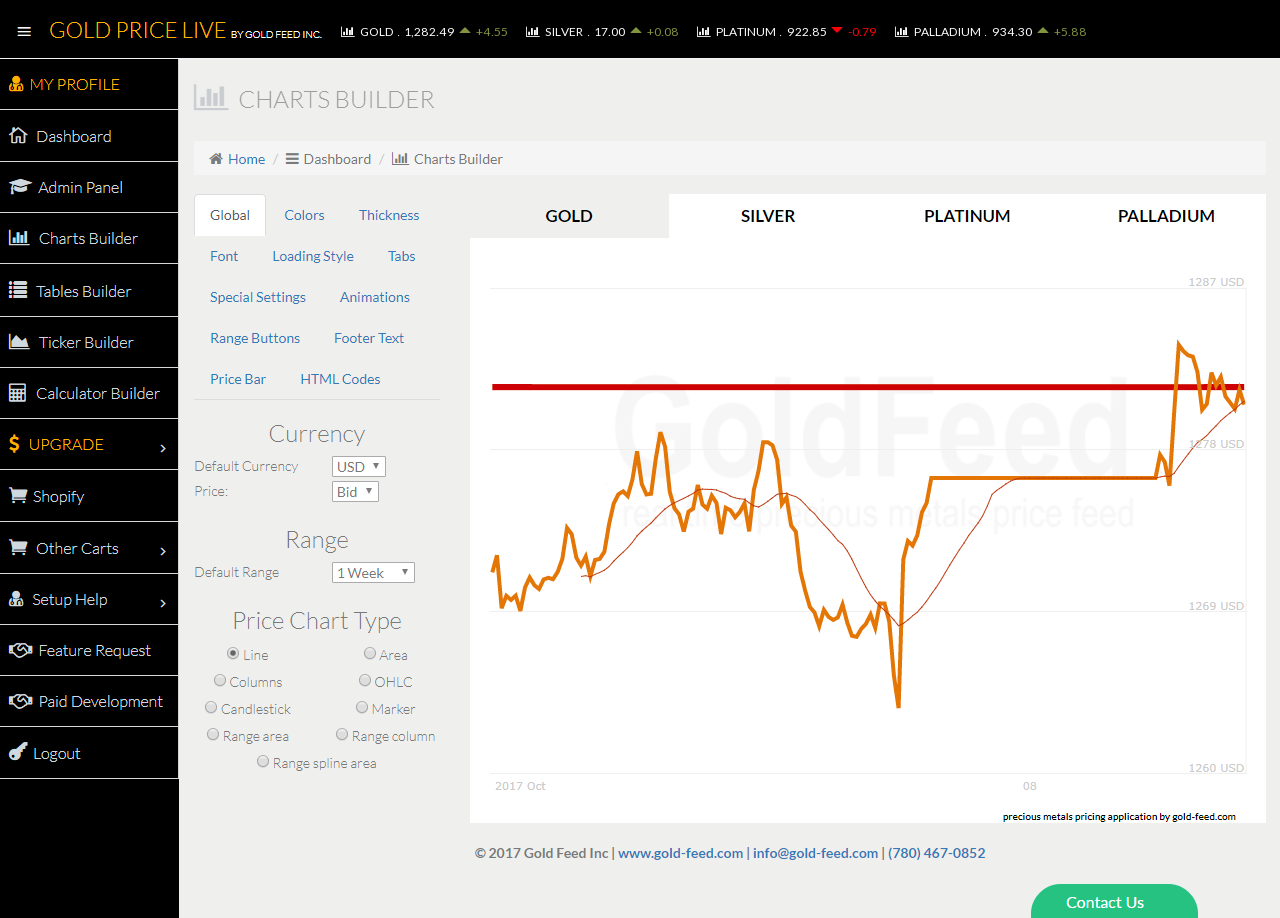 Gold Feed offers you live gold price feeds in both XML and JSON. Our feed is fast and reliable. Our spot prices output are second to none! The reliability of our service allows you to stay competitive in a precious metals retail environment. Our gold price feed can be relied upon to provide you with the very best in precious metals pricing.
Our spot gold price feed is easy to install either as a stand alone or integrated into your applications or website in a matter of minutes.
We also have several apps, chart generators, ticker generators and more that allow you to fully deck out your website with all the latest and greatest trends in the World of precious metals pricing.
Try our feed with our one day FREE trial of our services ! Click here!