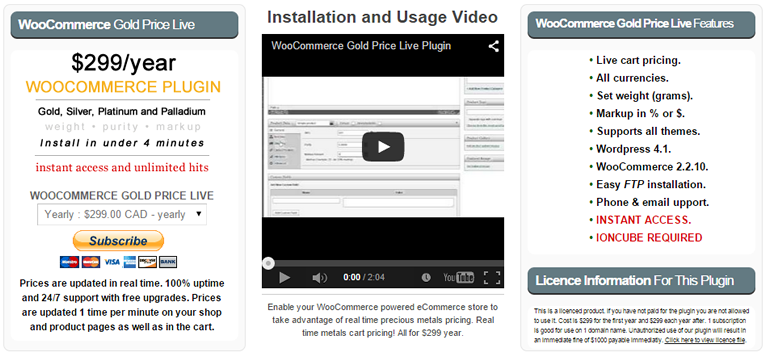 Our WooCommerce precious metals plugin allows you to enable real time precious metals pricing for your gold, silver, platinum and palladium products. Whether you sell coins, bullion or numismatics our WooCommerce Gold Price Live precious metals plugin enables live spot pricing on your WooCommerce precious metals items.
Save valuable time by having our plugin update your product prices with the real time spot price of gold, silver, platinum and palladium. Pays for itself in 1 day. Think about how much time you can save by using our WooCommerce Precious metals plugin!
Also check out our paid WordPress plugin which allows you to place spot pricing on your website as easily as using the shortcode 1,275.40, 1,276.40 etc. Our WordPress plugin also allows you to easily place dynamic charts on your website!
CLICK HERE TO SUBSCRIBE TO OUR WOOCOMMERCE PRECIOUS METALS PLUGIN